Starter kit - Förkonfigurerade iba-startpaket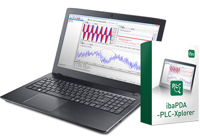 30.681502
ibaPDA-PLC-Xplorer offers the full ibaPDA functionality with access to different PLCs. Without additional hardware, this is an inexpensive way of measuring, displaying and recording signals. Data Acquisition for 64 signals with Xplorer-interfaces

BE-1010
Do you need cameras for your machine? or already got them?

Do you already got a ibaPDA and would like to add synchronized video recording?

This is the starter-kit for you!


Combine with IP-cameras from related products at the bottom of the page.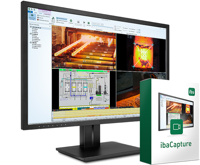 BA-1020
Need an easy way to troubleshoot with camera on your machine?

Easy to install, easy to configure, easy to analyze.
Connect several common PLC-systems to your PC via ethernet.

Need more in the future? Don't worry, you can upgrade to a full-feature ibaPDA or add on more camera-licenses whenever you like!