An advanced non-contact infrared spot pyrometer specifically designed for continuous, highly accurate measurement of coated steel strip temperature during galvanizing and galvannealing.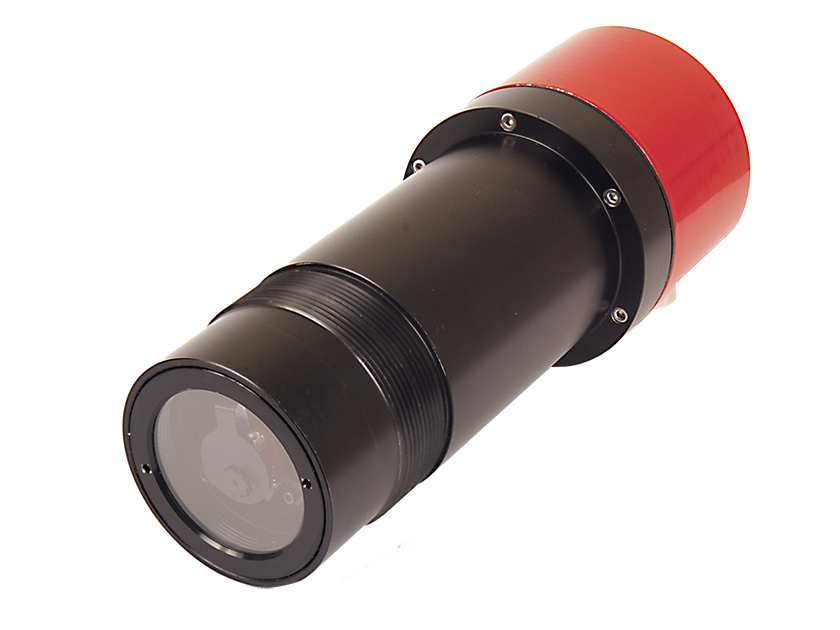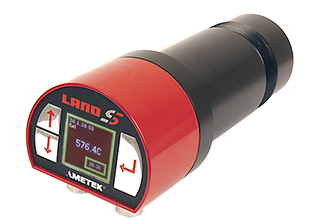 Combining AMETEK Land's cutting-edge, non-contact SPOT technology with specialised software algorithms, the SPOT GS is a high-precision digital pyrometer that delivers reliable temperature readings for galvanized and galvannealed steel strip.

The pyrometer provides accurate temperature measurement needed for close monitoring of the coating process, enabling automated furnace management that in turn delivers tighter control of product quality. Continuous on-line temperature measurement with the SPOT GS allows process line control systems to quickly and efficiently accommodate changes in strip dimensions or coating weight during changeover between different customer orders.

Building on AMETEK Land's extensive application expertise in the steel industry, the SPOT GS is designed specifically for temperature measurement in continuous galvanizing lines to help ensure production of high quality products demanded by world leading customers in the automotive industry.

UNIQUE PRE-SET ALGORITHMS
The GS algorithm is dedicated to galvanized or galvannealed surfaces. The GS+ algorithm extends functionality to include the molten zinc surface seen on exit from the zinc pot.

CLOSE CONTROL FOR LOWER COSTS
The automated management provided by the SPOT GS enables furnace optimisation, which reduces heating costs, maximises throughput, and avoids excessive over-reaction. It also helps prevent coating defects and reducing problems during subsequent forming operations.

INTEGRATION FOR AN OPTIMISED PROCESS
Combining a range of digital and analog outputs, the SPOT GS fully integrates with furnace controls, PLCs and control software, providing the measurements needed to optimise furnace performance. This enables reliable and repeatable operation, producing high-quality products with minimal defects.

POWERFUL SOFTWARE SUPPORT
With AMETEK Land's SPOTViewer software, the operator can quickly connect, log and view data from a SPOT GS pyrometer. Viewing and analysis is fully configurable using the flexible user interface.
Video
Brochures