Polytec Laser Surface Velocimeters (LSV) measure speed and length of moving surfaces accurately and without contact on coils, strips, tubes, fiber, film, paper, foil, composite lumber and almost any other moving material, including hot steel.

Polytec's LSV systems are designed to perform continuously in harsh environments. The LSV control processor is easily interfaced with your process through its digital or analog interfaces.
Don't take chances. Call us to benefit from Polytec's long experience in laser-based speed and length measurements.
NON-CONTACT SPEED AND LENGTH MEASUREMENT
When producing strip material, e.g. in steel or paper mills, knowing exactly the strip length and the current velocity is essential for lowering your costs and optimizing your products and processes. Here, Polytec offers solutions for precise process control. LSV Laser Surface Velocimeters are high-performance non-contact sensors for a reliable measurement of length and speed.Thanks to the optical measurement the sensor captures length and speed reliably in challenging industrial environments. LSV offer a high level of robustness and process integrity at minimal maintenance cost.
Featured products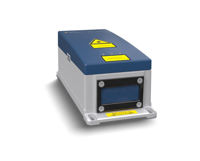 96203
Lower Operating Costs and Improved Process Control and Reliability For reliable processes, accurate velocity control and precise cut-to-length applications, replace contact wheel measurements with the LSV-2100 Laser Surface Velocimeter for non-contact velocity and length measurement, higher operating efficiency, reduced downtime and easy integration.