Advanced non-contact infrared thermometer designed for measuring the gas temperature in boilers and incinerators.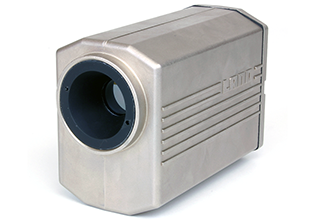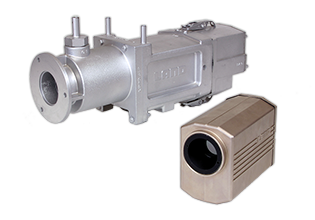 The CDA thermometer is optimised to accurately measure the true gas temperature in boilers and incinerators using AMETEK Land's unique non-contact infrared technology.

CDA 'sees' through a cold ambient atmosphere to measure the main combustion product, hot carbon dioxide. With advanced spectral filtering of CO2, CDA provides a true gas temperature for exceptional control - improving both process safety and process efficiency.

Installed at a boiler or incinerator, the thermometer works non-contact, 24/7, with its sight path extending above the furnace bed. With a two-wire loop connection and standard 4-20 mA signal output for easy connectivity, CDA ensures no interference with the process, ensuring an accurate measurement and high reliability.
Originally designed for measuring gas temperature in incineration processes like waste, biomass and others, the CDA can also be used to measure furnace exit gas temperature in power generation and industrial processing applications, provided the path length is sufficient.
RESILIENT AND ACCURATE MEASUREMENT
Insensitive to the presence of gases other than hot carbon dioxide, CDA delivers a highly stable, true gas temperature.

COMPATIBLE WITH SYSTEM 4 ACCESSORIES
CDA fits the standard AMETEK Land System 4 mounting accessories, air-cooled or water-cooled protection jackets, and air-purged sighting tube. This means there are no compatibility issues when using these attachments, which provide excellent protection in harsh environments.
MINIMAL MAINTENANCE REQUIRED
Fitted externally, the thermometer sight path extends into the incinerator atmosphere to a depth which depends on atmospheric conditions. This ensures no interaction with the combustion process and reduces maintenance requirements for the thermometer.
MEASURES FURNACE EXIT GAS TEMPERATURE (FEGT)
This is a key parameter for boiler operation and optimisation.
The CDA thermometer is AMETEK Land's non-contact solution for measuring gas temperature in furnace processes.
Brochures