A simple fibre-optic, two-wire, loop powered thermometer with 4 to 20mA output. Specifically designed to improve process control in the glass industry.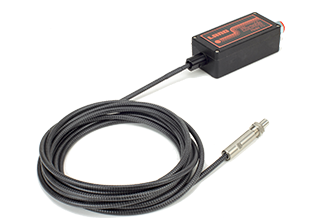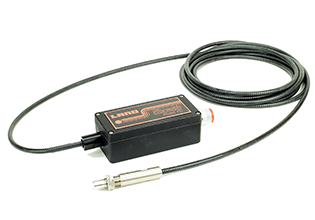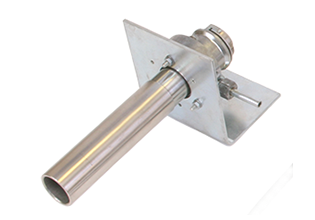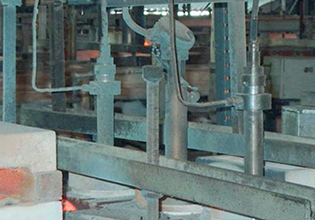 The Glass Forehearth (FG) is a application dedicated fibre-optic, two-wire, loop powered thermometer with 4 to 20mA output. Offering accurate, high resolution and reliable temperature measurements up to 1650°C (3000°F), the FG thermometer enables precise control of process temperatures in the glass industry.

FG is a cost-effective alternative to tri-level thermocouples for some zones measuring bulk glass temperature independent of glass level. FG's highly stable temperature measurement is available in five temperature spans for maximum cross-application flexibility withstanding the existing harsh environmental conditions.

Containing AMETEK Land's market-leading infrared measurement within an advanced optic head, FG is easily installed in the furnace and linked by multi-core fibre-optic light guide to a remotely located signal processor unit.

FG's flexible design means it not only can monitor and control glass or refractory temperature in the forehearth, but also in the regenerator, tank and refinery, as well as other spot measurements required for glass production.

SIMPLE AND COST-EFFECTIVE
FG offers long-term, drift-free operation with no on-line calibration requirement. The signal processor unit is located away from the high temperatures at the optic head, linked by a multi core fibreoptic light guide.
EASY TO INSTALL
The two-wire 4-20mA current loop system makes the FG simple to install. A versatile adjustable mounting assembly, complete with quick release adapter and air purge, provides ease of installation and removal for inspection purposes.
HIGHLY FLEXIBLE MEASUREMENT
In addition to monitoring and controlling glass or refractory temperatures, FG can monitor and safeguard vulnerable refractory materials such as the crown, detect possible firing imbalance at the port arch, and give improved control of bulk glass temperatures.
FG is AMETEK Land's dedicated, cost-effective solution for temperature measurement in glass production.
Brochures