RT8A is a non-contact infrared thermometer for use in many low temperature applications. It helps asphalt paving or roadstone producers meet state, national and environmental quality compliance requirements and glass manufacturers meet quality compliance requirements in multiple standalone applications..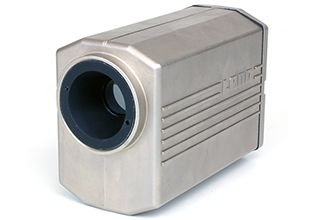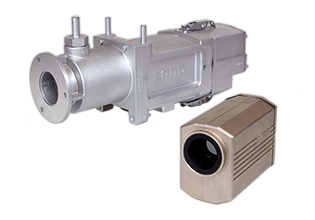 Required to help manufacturers meet the increasing demands for tighter quality control and comply with quality assurance schemes to ensure that material leaving the site is within specification, RT8A measures the temperature of materials throughout the production process.

AMETEK Land's non-contact infrared technology provides a faster, superior measurement to unreliable thermocouple technologies, ensuring product quality, while the RT8A integrates easily into a wide-range of low-cost recorders and controllers.

The RT8A is the ideal choice for helping maintain process and quality control within all rugged low temperature applications like Asphalt paving /roadstone plants, able to provide measurements on applications including drier exit chute, mixed material, coated mixer exit, drum mix asphalt plants, and hot storage bins. For glass plans, on applications including lehr exit, cooling and laminar cooling.

SIGNIFICANT SAVINGS
By accurately and reliably measuring the temperature of the material during production, process control can be improved, providing substantial energy savings. These precision measurements also assure quality, increasing production rates.

EASILY INTERFACES WITH ROADSTONE SYSTEMS
Specifically designed for all applications in the Asphalt paving and roadstone industry, the RT8A has a linear, industry standard 4-20mA output signal, so it interfaces easily with all types of low-cost indicators, controllers and recorders. It also offers a 12-month warranty.

FAST-RESPONSE, NON-CONTACT MEASUREMENT
Unlike traditional thermocouples, the RT8A offers a fast-response temperature measurement which gives better control. By not being in contact with the product, it avoids the damage and wear that leads to constant replacement or repair.

The RT8A is an ideal non-contact temperature measurement solution for the roadstone and glass industry.
Brochures