Flexible, web browser-enabled digital infrared thermometers customisable to a wide range of process control applications in manufacturing and industry.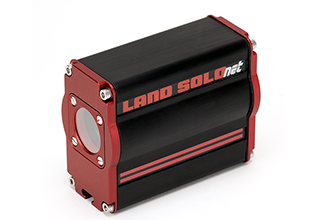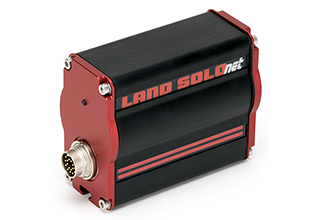 Compact digital infrared thermometers designed for web browser control, the cutting-edge SOLOnet series offer users versatility and value in a wide range of temperature monitoring applications.

Suitable for stand-alone, single-point or multi-point installations, SOLOnet is easily customised to meet precise measurement and control requirements that help improve product quality, maximise process efficiency and reduce operational costs. SOLONet's compact design and assortment of protective mountings make it ideal for many tight space requirement applications.

With all parameters viewable via a web browser, SOLONet thermometers display live temperature data on a PC, or with direct messaging via Ethernet or RS485, for easy configuration and responsive control. SOLONet also features industry standard 0-20 or 4-20mA outputs that can be scaled to any span within the overall temperature range of the thermometer.

Easy to install, easy to monitor, SOLOnet infrared thermometers are suitable for a wide range of manufacturing and processing industries, including Aluminium, Glass, Industrial Processing, Minerals and Steel.

OUT OF THE BOX FLEXIBILITY
Available in four models, SOLOnet digital thermometers can be used in standalone, single-point and multi-point installations with individually adjustable temperature ranges, current outputs, emissivity or non-greyness compensation and alarms settings.

AS MUCH CONTROL AS YOU NEED
An optional DIN-rail mounted SOLOnet Webserver/Ethernet Interface Unit provides the user with a wide choice of configuration, interconnection, system monitoring and maintenance options.

RESULTS YOU CAN TRUST
With cost-effective, reliable measurements, SOLOnet offers the choice of built-in peak picker, track and hold, or average signal processing functions for the accurate monitoring of difficult or complex processes.

SOLOnet is AMETEK Land's flexible, compact, web browser-enabled infrared thermometer system.
Brochures