An integrated solution for high-accuracy temperature measurements in glass toughening plants - independent of surface coatings applied to the glass.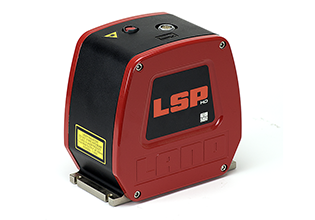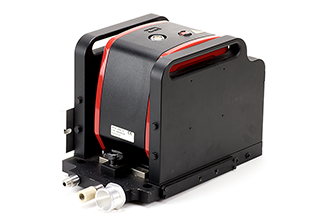 Glass Tempering Furnace System meets the challenge of accurately measuring glass temperatures for plants running multiple glass types – even using a variety of coatings, including low-emissivity surfaces.

Easy to install and use, AMETEK Land's high-precision technology provides greater quality control, without destructive testing, for a more consistent product. It also prevents overheating, minimising wasted energy and ensuring cost-efficiency.

By combining our advanced, high-definition LSP-HD linescanner and compact digital SOLOnet thermometer, the system uses dedicated Windows PC software for simultaneous data processing. Configurable alarms can be set to specific process conditions, instantly alerting operators to product quality issues.

By producing highly detailed glass temperature measurements, independent of coating, Glass Tempering Furnace System is ideal for glass toughening plants across the world.


THE IDEAL SOLUTION FOR MULTIPLE GLASS COATINGS
LSP-HD scans the glass surface from above at 150Hz, with the SOLOnet providing an underside temperature correction measurement. This allows our powerful Landscan WCA software to continually deliver precise results, even when a variety of coatings are used.

RELIABLE RESULTS IN HARSH CONDITIONS
Glass Tempering Furnace System is sealed to IP65/NEMA4 standards ensuring measurement reliability and maximum uptime in industrial environments. An ultra-hard, sapphire scanner window protects the thermometer, ensuring long service life and minimal maintenance requirements.

SIMPLE INSTALLATION AND OPERATION
A single plug-and-play cable connection reduces linescanner installation costs and makes setup easy. Processed data can be transferred via a simple, cross-platform TCP/IP protocol, for easy connection to the process control system.
Glass Tempering Furnace System is AMETEK Land's integrated solution for temperature measurements of multiple glass types.
Specifications