Compact and sophisticated high accuracy infrared linescanner, designed to produce advanced thermal images of moving processes.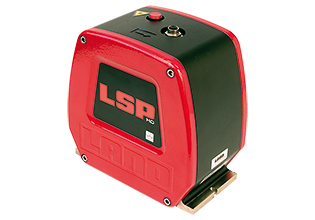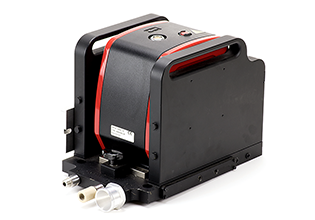 A compact infrared linescanner easily integrated using a standard Ethernet connection, the LSP-HD series offers highly accurate temperature measurements in a range of application-specific models.

Offering industry-leading scanning performance of 1000 data points even at scan speeds as high as 150 scans per second, LSP-HD sets a new benchmark for process imaging definition, detecting even the smallest temperature differences for improved process control and consistent product quality.

Integration is simple: a single Ethernet data connection straight from the sensor head removes the requirement for a separate processor, while the adoption of Power over Ethernet technology (PoE) means all electrical connections are made using just one Ethernet cable. As the scanner requires just one cable installation costs are significantly reduced.

Backwards compatible with pre-existing AMETEK Land Infrared Linescanner installations, LSP-HD is available in a number of models, each optimised for a specific range of industrial applications in the glass, industrial processing and steel industries.

INDUSTRY-LEADING MEASUREMENTS
Designed to operate in harsh operating environments ranging from 20 C (68 °F) to 1700 °C (3092 °F) in temperature, LSP-HD's high-quality optics produce high-definition thermal images at unrivalled scan speeds for outstanding process control. High temperature models feature industry leading fully focusable optics with 300 or 500:1 distance to spot size. All LSP-HD scanners feature rugged Sapphire protection windows that resist scratches, acids and solvents. Integrated laser alignment verification is standard.

SIMPLE LOW-COST INSTALLATION
Plug and Play installation utilises a single cable Power over Ethernet (PoE) connection reduces complexity and cost. Ethernet infrastructure uses industry standard cabling and connectivity. Various analogue and digital interfaces are available.

Landscan LSP-HD can be used together with the advanced WCA display and analysis software or used independently communication digitally to other systems. Many of the signal processing capabilities are integrated directly within the scanner meaning that a separate PC is not required. Landscan LSP-HD can communicate directly with Siemens S7 PLC's and ibaPDA. Cooled and purged mountings with tool-free quick release mechanisms simplify and speed up scanner removal and re-installation without requiring a plumber to disconnect any fittings.

BACKWARDS COMPATIBLE
Plug and Play compatible with LANDSCAN WCA software, LSP-HD fits all existing LANDSCAN infrared linescanner installations, making it easy to upgrade and replace. An identical form factor to its predecessor means there's no need to change existing mounting hardware.

The LSP-HD linescanner is AMETEK Land's market-leading infrared thermal imager for moving processes.
Video
Brochures