A range of high-precision thermal imagers producing high-temperature measurements in a wide range of applications.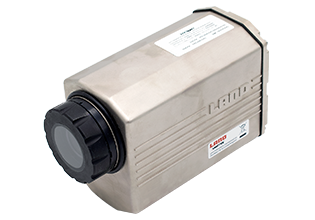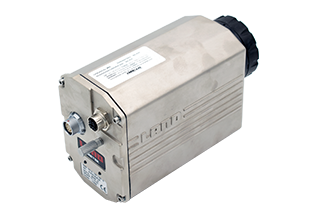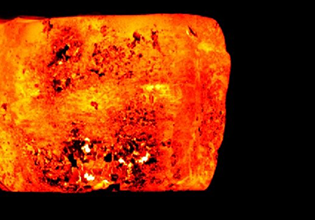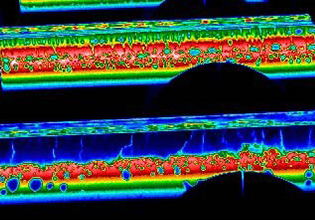 Using advanced high-resolution thermal imagers and thermal imaging systems, modern production processes can be controlled with a very high level of precision to improve product quality, increase production efficiency, and meet increasing quality and efficiency requirements.

Thermal imaging combines the advantages of highly accurate online temperature measurement with high-resolution measurement of temperature distributions to identify hot and cool spots for process optimization and the early detection of process deviations.

A clear view of the process is provided to the operator, while at the same time the process temperatures are precisely captured, documented, and also used for online process control.

AMETEK Land offers a market-leading range of advanced, high-resolution thermal imaging cameras and systems, which enable a remote 24/7 view of the process and its temperatures online. The variety of cameras and systems available provide resolutions of up to 3 million fully radiometric calibrated camera pixels, temperature ranges from 600 to 1800 °C / 1112 to 3272 °F, and a choice of different optics for a wide range of industrial processing applications, like heating and induction heating, heat-treatment, forging and forming, and many more.

The supporting advanced IMAGEPro image and data processing and control software facilitates long term data trending, early detection of temperature variations while allowing full process control and optimisation to be achieved. The advanced open data interface allows easy configuration of multiple communications with plant and process control systems.

For heavy-duty industrial environmental conditions, an extensive range of protection, and cooling enclosures, and mechanical and electrical accessories are available to ensure the systems work reliably 24/7.

MODELS AVAILABLE:
NIR-656:
656 x 492 pixels gives 322,752 temperature points @30 fps
NIR-2K:


1968 x 1476 pixels gives 2,904,768 temperature points @15 fps
984 x 738 pixels gives 726,192 temperature points @30 fps
FEATURES & BENEFITS

HIGH RESOLUTION AND HIGHLY ACCURATE
Giving detailed temperature information, up to 3 million image pixels, transmitted via a high speed digital connection.

SIX CAMERA MODELS COVERING TEMPERATURES FROM 600 TO 1800°C / 1112 TO 3272°F AND DIFFERENT PIXEL RESOLUTIONS WITH WIDE OR NARROW FIELDS OF VIEW
Enabling optimum process control for a wide range of applications.

ACCESSORIES SUITABLE FOR HARSH INDUSTRIAL ENVIRONMENTS
Ensuring ultimate measurement reliability and availability.

SIMPLE INSTALLATION AND OPERATION
Coupled with the advanced IMAGEPro imaging and processing software packages, costs and complexity are minimised.

2 YEAR WARRANTY
Guarantee of reliability.

The NIR-656 and NIR-2K thermal cameras are part of AMETEK Land's integrated solution for accurate, flexible thermal imaging and temperature measurement.
Brochures
Video