Compact and sophisticated high accuracy infrared linescanner, designed to produce advanced thermal images of moving processes.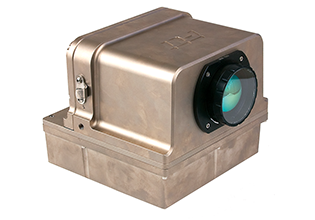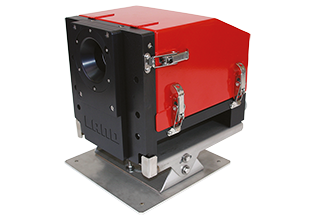 Part of AMETEK Land's advanced intelligent imaging solution, The FTI-E family of imagers provide high-resolution, radiometric thermal images for a wide range of industrial applications in hostile conditions.

Easy to install and use, its accurate temperature measurements provide the complete thermal view of the process required for optimum control, with more than 110,000 individual measurement points used to improve process safety and product quality. Selected wavelengths provide matched measurement characteristics for specialised processes.

Two models provide temperature measurements range of 150 – 600 °C (302 – 1112 °F) and 600 – 1600 °C (1112 – 2912 °F) respectively. Extensive communications options connect to a range of standard industrial interfaces, including TCP/IP, OPC, analogue signals and alarm outputs.

A comprehensive permanently mounted replacement for previous portable solutions, that provided only resource-hungry periodic checks, the FTI-E is ideal for applications in the glass, minerals, steel and process industries.

ACCURATE TEMPERATURE DATA
Using radiometric infrared imaging technology, the FTI-E family produce 384 x 288-pixel thermal images at 30 frames per second, with recording and playback of moving processes. This provides accurate and comprehensive temperature information, ideal for optimising safety and product quality.

DESIGNED FOR HARSH ENVIRONMENTS
A wide ambient temperature capability ensures the imager can be used with confidence at high temperatures. A sealed industrial enclosure offers protection from hot, corrosive and high RF conditions in plant or outdoor locations, requiring minimum maintenance and ensuring measurement reliability.

REAL-TIME DATA ANALYSIS
The FTI-E uses IMAGEPro software for advanced image processing. This provides plant operators with live information for accurate quality control. It also allows alarms to be set to trigger when overheating occurs, allowing precise control of the process.

The FTI-E is AMETEK Land's fixed thermal imaging system for fast, high-accuracy temperature information.
Brochures