High-resolution short-wavelength radiometric infrared borescope imaging cameras designed for a wide range of continuous process monitoring and control applications.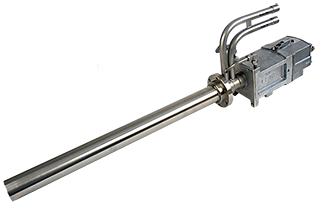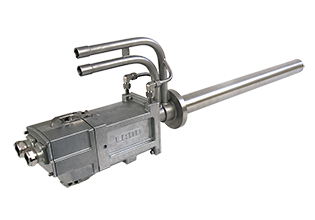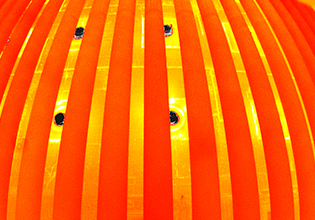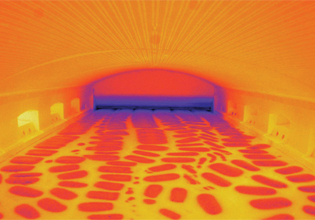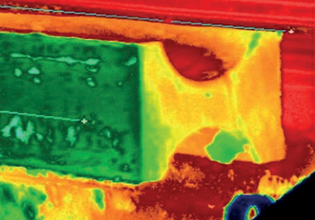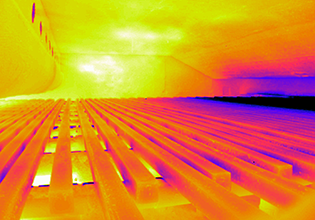 The NIR-Borescope-656 (NIR-B-656) and NIR-Borescope-2K (NIR-B-2K) are high resolution short wavelength full radiometric infrared borescope imaging cameras, designed to produce continuous live high definition thermal images, at an outstanding pixels resolution of up to 3 million pixels. The cameras can measure temperatures in the range of 600 to 1800 °C (1112 to 3272 °F) and are suitable for a wide range of continuous process monitoring and controlling applications providing high resolution images and temperature readings in large furnaces.

By providing a cutting-edge clear thermal image unaffected by the furnace hot atmosphere/gases, the NIR-B-656 allows operators to measure from any of the 322,752 pixels, or 2,904,768 pixels for the NIR-B-2K, and optimise furnace temperature to save energy, increase efficiency and reduce emissions.

With 24/7 coverage via Gigabit Ethernet connection, automated alarm outputs instantly alert the user to any problems or structural issues to ensure furnace efficiency and have complete operational control. Plus thermal anomalies are easy to detect, through continuous monitoring of all positions from the safety of the control room.

The cameras require only a narrow opening to accommodate a wide field-of-view angle lens tip, a choice of optics (FOVs) are available and provide an extensive measurement area throughout for wide furnace coverage.

NIR-Borescope-656 and NIR-Borescope-2K are ideal for use in reheat furnaces, coal fired power boilers, glass melt furnaces, cement kilns and biomass boilers.

24/7 FURNACE MONITORING
Continuously monitor the temperature of furnace heating, refractory areas and stock.

CHOICE OF WIDE ANGLE OPTICS AND PIXEL RESOLUTIONS
Monitor a very wide range of stock, refractories and burner/heating zones in just one thermal image.

HIGHLY ACCURATE TEMPERATURE READING
High-performance system calibration of each camera pixel, with a temperature reading of better than +/- 1%, and an outstanding homogeneity across the whole thermal image, including edges.

ADVANCED IMAGE PROCESSING SOFTWARE
IMAGEViewer and IMAGEPro utilities to control, monitor, analyse and capture data from thermal imaging camera.

ADVANCED FILTERING
Advanced spectral filtering is unaffected by the hot furnace atmosphere or/and gases to deliver real temperature readings and clear monitoring from furnace interior.

RELIABLE & SAFE SYSTEM OPERATION
Designed for harsh and high temperature environmental conditions, plus a range of auto-retraction systems are available to protect against overheating in case of a water cooling and/or air purging loss.

BACKGROUND COMPENSATION
Corrects the effect of background reflection online and continuously enables correct stock temperature reading.

NIR-Borescope-656 and NIR-Borescope-2K are AMETEK Land's high-definition thermal imaging solutions for temperature monitoring in furnaces, refractory areas and of stock.
Brochures