A highly accurate radiometric infrared borescope imaging camera with spectral filtering for continuous temperature measurement and furnace profiling applications.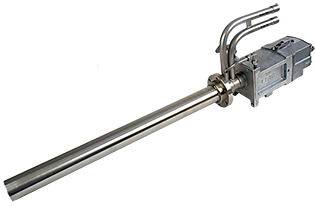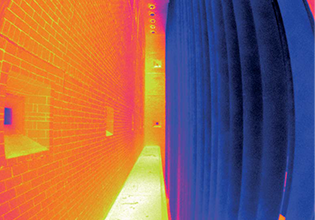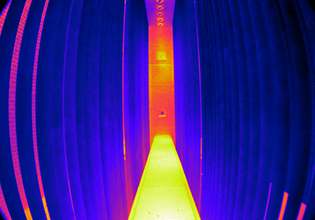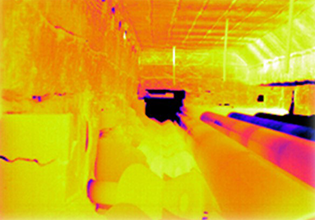 Dirty fuels and application-specific furnace atmospheres require a thermal imaging solution with advanced spectral filtering and a high thermal and spatial resolution to deliver clear live images of the furnace, boiler, and stock.

The MWIR-B-640 enables a continuous and clear view, even through heavy smoke and hot furnace atmospheres, which is not possible with visual furnace camera systems.

With a clear view through smoke and furnace gases, the MWIR-B-640 allows highly accurate and fully radiometric temperature measurement image data to be taken, stored, and trended over the lifetime of the furnace/boiler.

The advanced IMAGEPro thermal imaging and data processing software supports long term data trending, to enable the early detection of leaks and temperature variations and achieve process optimisation. Operators have a clear view of the critical furnace/boiler areas with more than 300,000 accurate point temperatures, measuring in the range of 300-1200 °C (572-2192 °F) and 500-1800 °C (932-3272 °F). Providing advanced digital communications via the IMAGEPro software, the performance of the furnace can be monitored to easily identify hot and cold areas and any uneven heating can be visualised with corrections viewed in real-time.

The high-resolution image, combined with the wide-angle field of view (90°), allows multiple areas to be imaged and measured simultaneously. With the wide-angle view into the furnace, image data can be viewed in real-time from the safety of the control room.

The MWIR-B-640 uses proven thermal imaging technology to accurately and continuously profile the temperature of the furnace and the stock, resulting in improved data accuracy through automation and reduced risk to personnel by minimizing the need for an operator to be in the hazardous furnace/boiler area.

With only a small opening in the wall, the MWIR-B-640 can accurately profile the temperature of the entire furnace without affecting the furnace atmosphere, the stock temperature, or energy consumption.

MWIR-B-640 is ideal for applications in HPI reformer furnaces, reheat furnaces, biomass boilers, coal boilers, cement (kiln furnaces), heat treatment and annealing furnaces.

ADVANCED SPECTRAL FILTERING
Enabling a clear view through dusty/smoky and hot furnace atmospheres, working in the mid Infrared range

HIGH-TEMPERATURE MEASUREMENT ACCURACY
Enables optimum furnace and boiler control through enhanced furnace thermal imaging

ADVANCED IMAGE PROCESSING SOFTWARE
Control, monitor, analyse and capture data from the thermal imaging camera with IMAGEViewer and IMAGEPro

REAL-TIME THERMAL DATA COMBINED WITH HIGH-RESOLUTION, LOW NOISE VISUAL IMAGE
This allows for true real-time furnace optimisation and the opportunity to improve energy efficiency without degrading furnace/boiler lifetime.

SAFE 24 HOUR, 7 DAY MONITORING
Guarantees accurate, reliable data from a safe remote position without risk to the operators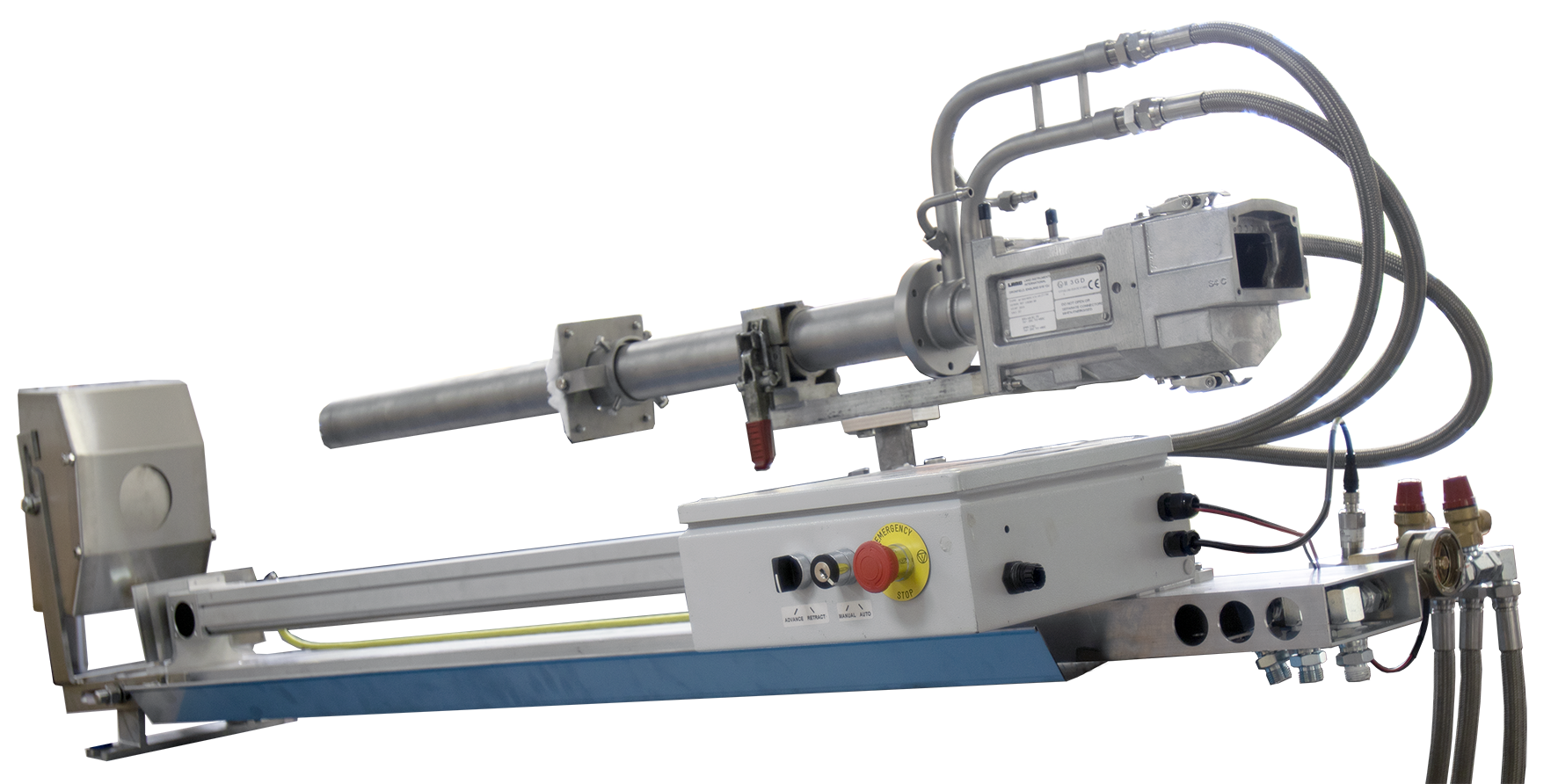 AUTO RETRACT SYSTEMS
Designed to auto-retract and protect the thermal imager from damage by overheating in the event of loss of water flow, air pressure, electricity supply or high borescope tip temperature alarm.


The MWIR-B-640 is an invaluable tool in prolonging furnace and boiler lifetime, optimising production throughput, reducing energy consumption, and improving stock temperatures.
Brochures