Landmark Signal Processors are designed to produce the process control variables required from any of the System 4 thermometers to improve quality and efficiency.
With this total compatibility, you can choose a processor which provides the features and performance you need to meet the requirements of your application.
All thermometers and processors are calibrated individually to guarantee interchangeability and easy ongoing maintenance.
There are four Signal Processors in the Landmark range: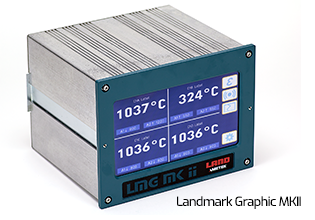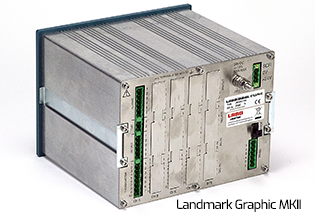 Landmark Graphic MkII - a high precision, multi-function, intelligent infrared thermometer signal processor with graphical display which includes multiple features to improve temperature measurement accuracy and usability.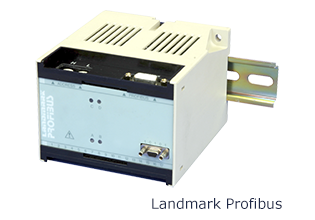 Landmark Profibus - a high precision, digital, DIN-rail mounted signal processing unit, providing economic integration of any System 4 thermometer within a Profibus network - ideal for both OEM and end user applications.
Landmark Technic - a high precision, DIN-rail mounted, intelligent digital processor.
Landmark Basic - a simple back-of-panel DIN-rail mounted signal processing unit designed for system builders and OEMs.
Brochures