The innovative IMAGEPro AM (Asset Monitoring) software is for monitoring 24/7 critical vessels and furnaces, reliably recognising and capturing changes and trends and initiating appropriate early warnings and alarms.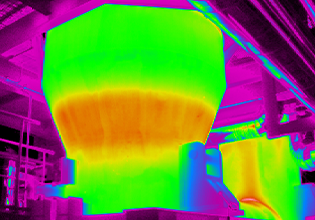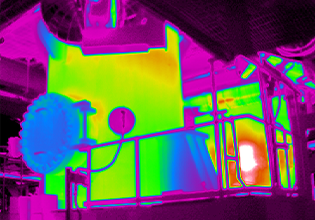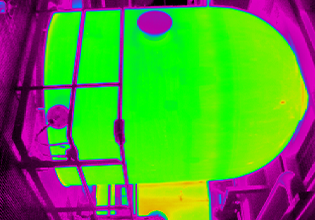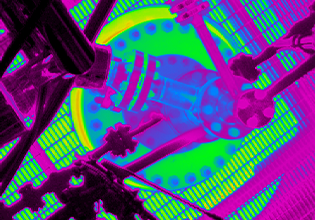 Refractory-lined vessels and furnaces are common in industrial applications such as petrochemicals, steel production, processing and heat treatment.

Over time, refractory deteriorates to a point where it has to be relined. Traditionally, the timing of a reline is ad-hoc and based on guidance from licensors, and previous experience of refractory issues.

However, this approach is not data-driven and can lead to critical and dangerous leaks of toxic gases, or an explosion resulting in plant damage, income loss and in the worst case, injury to personnel.

The continuous maintenance and monitoring of vessels and furnaces are therefore essential to production reliability and a plant's throughput.

Automated monitoring of the shell temperatures of vessels' and furnaces' critical areas enables their condition and safety to be continuously assessed to avoid leaks or identify dangerous outbreaks.

LIVE THERMAL CAMERA MONITORING
An overview of all cameras installed, grouped by areas, for 24/7 continuous monitoring, data trending and logging. Up to 16 cameras can be connected to and processed at each IMAGEPro AM workstation.

CUSTOMISED AREA & THERMAL CAMERA STATUS OVERVIEW
A customised overview provides a virtual view of the installed areas and cameras and their actual conditions. By selecting a camera, the live camera view window will open and show actual alarm status and conditions for further analysis.

ACTIVE AND HISTORICAL ALARMS & STATUS
All alarms (active and historical) and system status are logged to the integrated database and monitored continuously. Active alarms are monitored and can be easily acknowledged in the system.

TRENDING FOR EACH CAMERA & LOGGED DATA
The trend graph shows the historical temperature trend for each camera and location. The trend time frame can be custom selected and zoomed, whilst clicking a selected trend data point opens an analysis window, showing the related thermal image and active alarms for further analysis.

AMETEK Land's thermal imaging cameras and advanced IMAGEPro AM software enable 24/7 monitoring of critical vessels and furnaces to reliably identify changes and trends and initiate appropriate early warnings and alarms.
Brochures