Troubleshooting
Failures in automated systems can lead to production downtime and inferior quality. Failure mode analysis is easily achieved for maintenance personnel that have access to the archived data. Through automated or ad-hoc analysis, users determine the cause and effect relationships and act to eliminate or reduce the chance of repeat occurrences. Quality personnel can also apply their expertise when researching potential product defects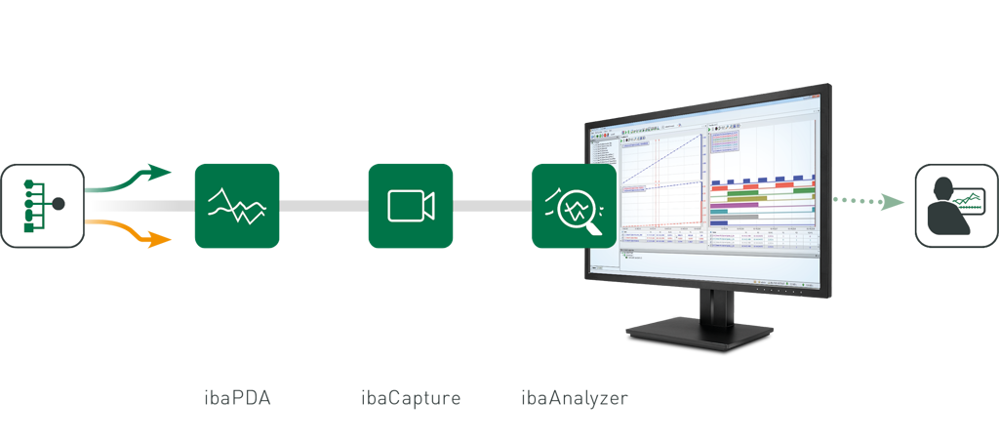 Process Analysis
Process analysis is made easy with an iba system. Being able to quickly and efficiently analyze process data is vital to process optimization. Having the ability to make data driven decisions when new systems are put in place or existing systems are being modified is crucial. Access to originally recorded raw data, as well as aggregated statistical data, is paramount to successful long-term process improvement.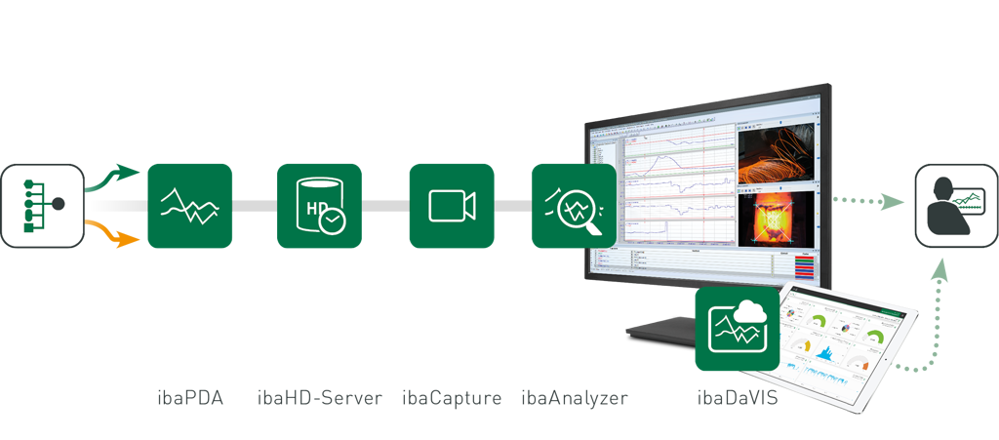 Power Quality
Measuring and monitoring electric power quality is a crucial tool for energy producers, grid operators, and consumers alike. Documenting supply reliability and voltage quality to prove compliance with emission limits is possible, in addition to providing the analytics tools to troubleshoot and prevent faults.

Quality Documentation
For documenting automated production systems and processes, quality data characteristics and calculated analytical values need to be stored in a reliable quality management system. With the iba system, customer specific reports can be automatically generated per product and/or process along with extracting these values into an open database format for storage and long-term historical trending and analysis.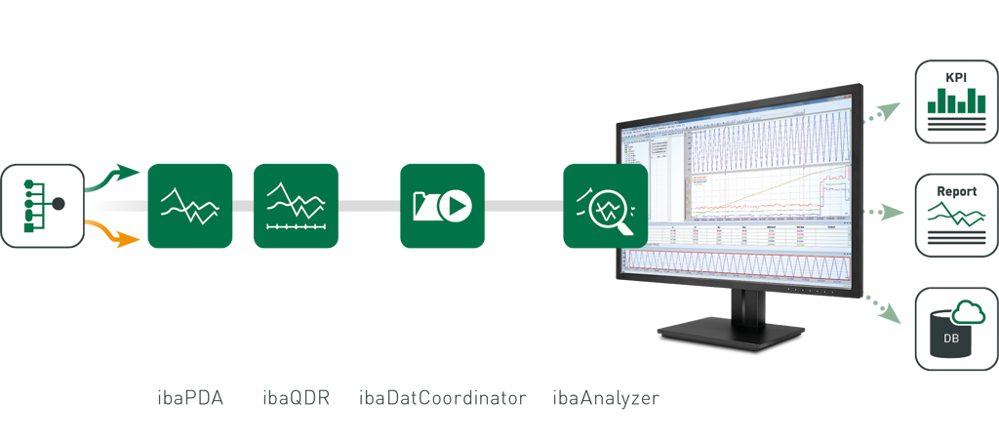 Condition Monitoring
Condition Monitoring Systems (CMS) use vibration measurement in combination with intelligent analysis procedures to detect wear and tear on mechanical components at an early stage. They lay the foundation to transition from preventative to predictive maintenance. Thus, mechanical components are optimally used over their real service life and the costs for unexpected downtimes and spare parts are reduced.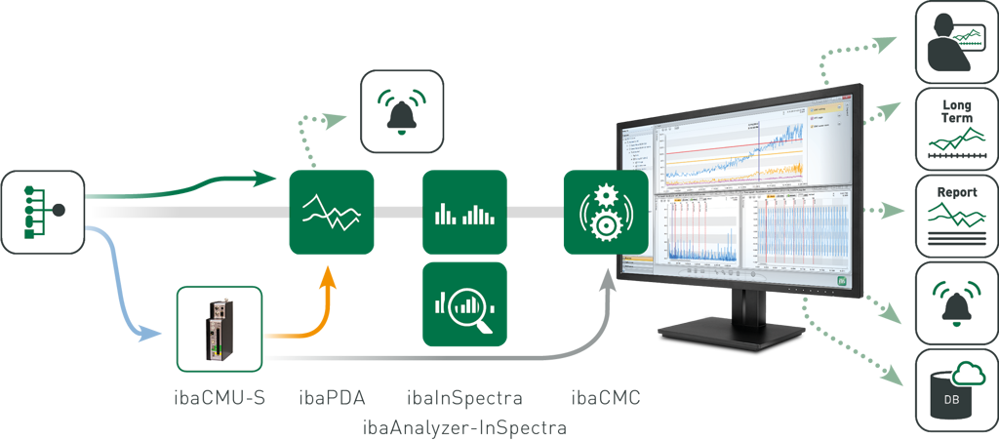 Digitalization
The acquisition of measurement data in machines and plants is a basic prerequisite for your digitalization strategy. Measurement data can be used to create a digital image which can be used for optimization, validation, and long-term analysis. Convincing characteristic values (Key Performance Indicator, KPI) can flexibly be calculated on basis of raw data and be saved in databases or cloud systems. This allows you to optimize plants and identify process anomalies at an early stage.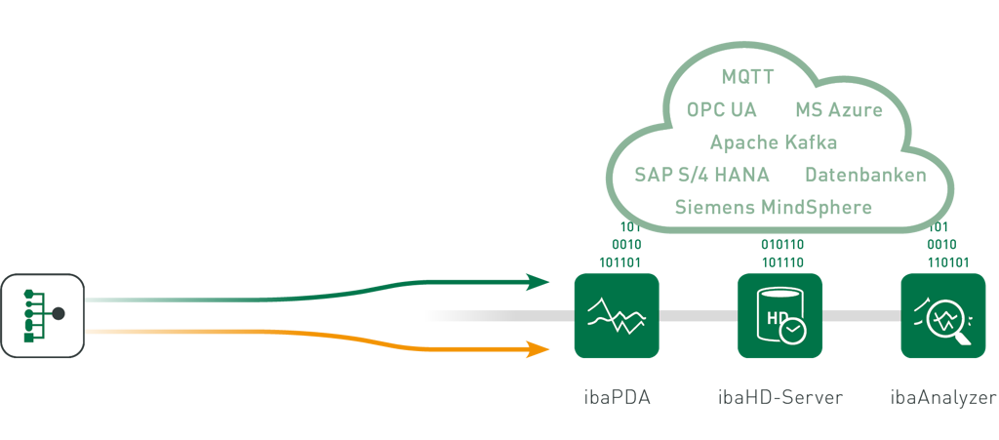 ibaAnalyzer
ibaAnalyzer is characterized by broad functionalities for analyzing and evaluating. The application offers an intuitive operation along with the complex scope of functions. The license for editing measurement files which have been generated with the iba system, is for free
ibaPDA
As central part of the iba system, ibaPDA has been proving itself as one of the most versatile data acquisition systems for maintenance and production for years. Client-server architecture, flexible recording, simple configuration owing to auto-detect are just some of the convincing features.
ibaPDA-PLC-Xplorer

ibaPDA-PLC-Xplorer offers the full ibaPDA functionality with access to different PLCs. Without additional hardware, this is an inexpensive way of measuring, displaying and recording signals.
ibaCapture

The video recording system ibaCapture records video and HMI images synchronously to measurement data in conjunction with ibaPDA - either continuously or triggered by events. Important events can be automatically stored as still images. The exact relation and simultaneous display of recorded measurement data and visual information with ibaAnalyzer offers a completely new quality of process analysis.