Safe, accurate temperature screening you can trust, designed to keep people safe wherever they are.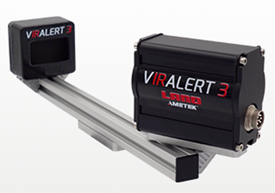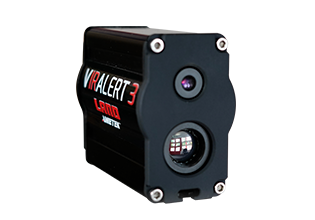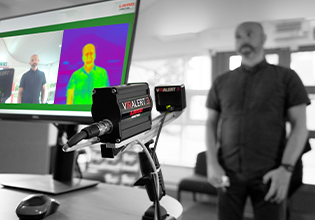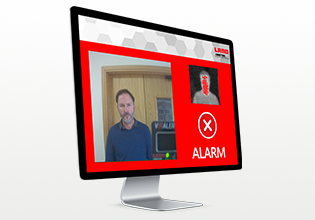 Unlike handheld thermometers which compromise social distancing, the VIRALERT 3 automatic screening system scans from a distance that complies with social distancing. Visual and audible alerts provide the warning you need to keep everyone safe.

Developed over ten years by AMETEK Land's world-leading temperature monitoring experts, the VIRALERT 3 is a real-time scanning solution that's safe, accurate, and easy to use.


VIRALERT 3 ALL-IN-ONE SCREENING SYSTEM

SAFE
Non-contact temperature monitoring camera
Immediately detects elevated skin temperature
Scans in compliance with social distance requirements

EASY
Intuitive user control
Audible alarm and on screen notification
Automated operation option

ACCURATE
Fixed calibration source ensures reliability
Supported by 70+ years of industry expertise
Automatic face detection for best monitoring points
SPECIFICATION OVERVIEW

ACCURACY
±0.5 °C (±0.9 °F) at a distance of 1m.

SOFTWARE
Continuous live thermal and visual image with automatic face detection. Abnormal high temperatures displayed in red, with on-screen and audio alarms. Calculates core temperature from measured skin temperature.

IMAGER
Connects to a local PC for display and power needs. Operates between 10 to 50 °C (50 to 122 °F).

IMAGER VISUAL
CMOS colour sensor 1.2 MP (1280x960) resolution at 12 fps.

IMAGER THERMAL
With a measurement range between 30 to 45 °C (86 to 113 °F), the imager has a 39x31° field of view, frame rate of <9Hz, and temperature resolution of <0.12 °C (<0.22 °F).

BLACKBODY REFERENCE SOURCE
Powered by 5V DC (USB) from a universal power adaptor, the fixed temperature reference source is at 38 °C (100.4 °F) for a combined accuracy/stability of ±0.2 °C (±0.3 °F).

Protect people from potential coronavirus carriers and those with other infectious diseases – the VIRALERT 3 screens visitors at entry for elevated temperatures that could indicate fever.
Video
Brochures