Safe, accurate temperature screening you can trust, designed to keep people safe wherever they are.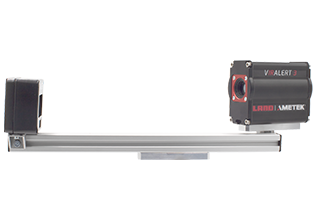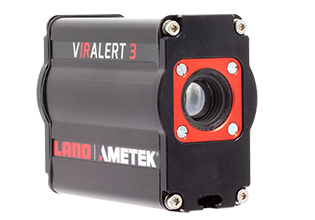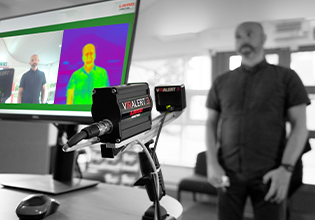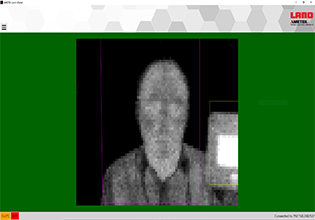 Protect people from potential coronavirus carriers and those with other infectious diseases – the VIRALERT 3 LITE screens visitors at entry for elevated temperatures that could indicate fever.
Unlike handheld thermometers which compromise social distancing the VIRALERT 3 LITE automatic screening system scans from a distance that complies with social distancing. Visual and audible alerts provide the warning you need to keep everyone safe.

Developed over ten years by AMETEK Land's world-leading temperature monitoring experts, the VIRALERT 3 LITE is a real-time scanning solution that's safe, accurate, and easy to use.


VIRALERT 3 LITE ALL-IN-ONE SCREENING SYSTEM

SAFE
Non-contact temperature monitoring camera
Immediately detects elevated skin temperature
Scans in compliance with social distance requirements

EASY
Intuitive user control
Audible alarm and on screen notification
Pre-configured software

ACCURATE
Fixed calibration source ensures reliability
Supported by 70+ years of industry expertise
Automatic detection of hottest part of face
SPECIFICATION OVERVIEW

ACCURACY
±0.5 °C (±0.9 °F) at a distance of 1m.

SOFTWARE
Continuous live thermal image. Abnormal high temperatures displayed in red, with on-screen and audio alarms.

IMAGER
Connects to a local PC for display and power needs. Operates between 10 to 50 °C (50 to 122 °F).

IMAGER THERMAL
With a measurement range between 30 to 45 °C (86 to 113 °F), the imager has a 39x31° field of view, frame rate of <9Hz, and temperature resolution of <0.12 °C (<0.22 °F).

BLACKBODY REFERENCE SOURCE
Powered by 5V DC (USB) from a universal power adaptor, the fixed temperature reference source is at 38 °C (100.4 °F) for a combined accuracy/stability of ±0.2 °C (±0.3 °F).


Brochures