A highly flexible range of high-precision flue gas oxygen analysers developed specifically for combustion analysis and control applications.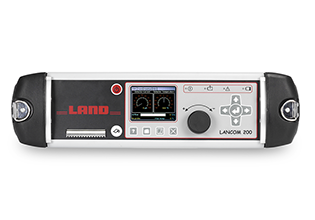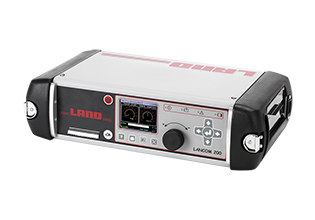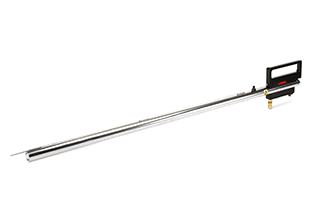 Designed specifically to provide the unique but vital measurement of sulphuric acid dewpoint temperature, the portable Lancom 200 supports boiler efficiency checks, corrosion protection and the management of high-cost fuel additives.

Easy-to-use ADT monitoring lets boiler operators balance acid emissions with efficiency, reducing the risk of corrosion in the boiler and wasted heat/fuel. This lowers operational costs and reduces harmful sulphate aerosol emissions.

Incorporating 40 years of AMETEK Land's application expertise, Lancom 200 obtains an accurate reading in minutes. By generating a measurable current when sulphuric acid forms on the conductive cell, it makes a direct measurement for ADT.

Specially developed for plants requiring only periodic monitoring of sulphuric acid dewpoint temperature for boiler efficiency, the Lancom 200 is suitable for applications in the hydrocarbon processing and power generation industries.

ACCURATE MEASUREMENTS OF ADT
Using a conductive cell technique to measure the sulphuric acid dewpoint temperature, the Lancom 200 is accurate to within ±0.5°C, allowing a precise calculation of both sulphuric acid and sulphur trioxide concentrations, vital for optimum combustion efficiency and emissions compliance.

A PORTABLE SOLUTION
Weighing just 10kg (22lb), the device is easily carried around the plant. It operates from mains supplies or for up to eight hours using internal battery power. All that's needed is a local compressed air supply and a suitable sampling point for probe access.

SIMPLE TO SET UP AND MEASURE
Just one person is required to set up and operate the Lancom 200, obtaining complete measurement data in just a few minutes. The built-in screen makes it easy for operators to maintain the required steady current flow.

The portable Lancom 200 is AMETEK Land's dedicated solution for sulphuric acid dewpoint monitoring.
Brochures