An application-specific version of the proven ARC thermal imaging system, designed for temperature monitoring of aluminium strip and cold rolling strip processing.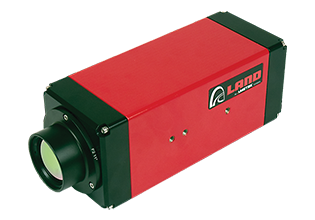 Developed specifically for accurate, edge-to edge temperature measurement of aluminium strip at the coiler. ASPS uses a patented technique of advanced radiometric thermal imaging to produce highly accurate temperature measurements at the coiler location.

Easily installed using a Plug and Play design, ASPS uses AMETEK Land's unique LIPS ASPS software system, with the introduction of 2-dimensional temperature profiling to provide continuous, real-time thermal data, enabling operators to produce highly consistent products, independent of the surface and alloy type whilst simultaneously improving plant safety.

ASPS utilises a Patented technique, which eliminates complex configuration requirements and automatically tracks as the coil is formed, resulting in real time, highly accurate edge-to edge temperature measurements of the strip at the coiler.
With hot and cold mill coiler versions covering two temperature ranges, the ASPS thermal imaging system is optimised to support control of the process and product quality in strip coiling for aluminium industry rolling mills.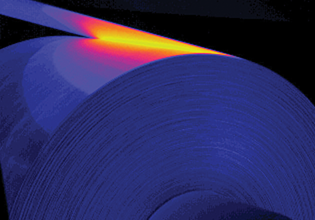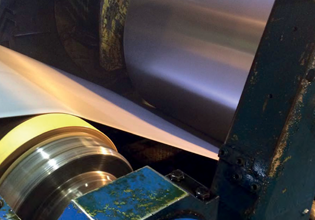 REVOLUTIONARY SOFTWARE CONTROL
Our unique LIPS application software employs a patented technique to produce real-time thermal profiles for outstanding quality control. Live thermal imaging provides process monitoring, while strip centre and edge temperatures can be automatically calculated. The software provides up to 10 control lanes, and a 2D thermal map, enabling highly specific process adjustments to be made.

ACCURATE TEMPERATURE MONITORING
The system is configurable to provide measurements on both the hot rolling mill (100 to 1000 °C) or cold rolling mill (0 to 500 °C) from which the ASPS produces a continuous, 384 x 288-pixel thermal image using AMETEK Land's advanced radiometric infrared technology. This data can ensure consistent product quality and prevent lubricant ignition, averting fires and enhancing safety.

CONTROL QUALITY
Accurate temperature measurements at the coiler facilitate the detection of temperature related product quality issues before despatch.

The ASPS is AMETEK Land's thermal imaging system for temperature monitoring in aluminium strip and cold rolling strip.


This solution is based on the ARC imager - Please see further technical information and documentation on ARC product page.
Brochures